Map & Directions
We are located at Route 394 and Woodlawn Drive; three miles south of Chautauqua Institution or two miles north of Interstate 86 (Chautauqua Lake Veterans Memorial Bridge).
FROM CLEVELAND, PITTSBURGH AND POINTS WEST: Take Interstate 90 east to Exit #37 which is Interstate 86 to Jamestown. On Interstate 86 use Exit #8 which is Route 394. Turn left. Go two miles to Woodlawn Drive.
FROM BUFFALO, UPSTATE NEW YORK AND CANADA: Take Interstate 90 west to Exit 60 at Westfield. Turn left on Route 394 and then travel through the villages of Westfield and Mayville. Seven miles south of Mayville is Woodlawn Drive.
FROM BINGHAMTON AND NEW YORK CITY: Take Interstate 86 west to Exit #8. Turn right. Go two miles to Woodlawn Drive.
---
Resort Map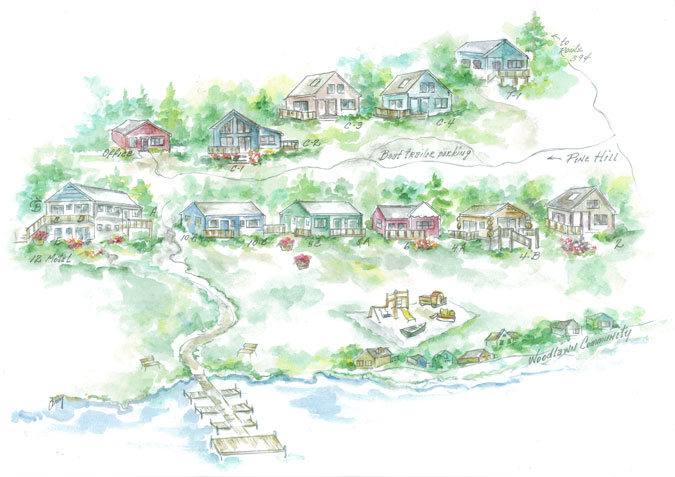 (click to enlarge)